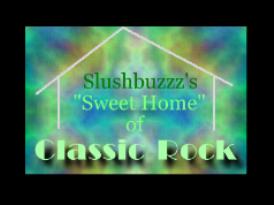 Welcome to My Home "Sweet Home" of Classic Rock.
If it's been on a Classic Rock station, it's Here.
If it's not underlined, it means there's new midis coming. If it's underlined, but has a * by it, it means there's new midis coming, but you can nab the old ones while you wait.
A
B
C
D
E
F
None
J
K
None
L
M
None
N
None
O
None
Q
Queen
R
None
S
T
U
None
V
W
X, Y, Z
None
Check it:
If you were looking for something specific and you didn't find it here, I won't mind if you send an email to me at Xylomaster@Mailcity.com.
I know there's alot of stuff that I missed. If there's something that's missing that seems like it's a disgrace, send me an email. I need to know these things.
I hope you found some of what you wanted. I hope to cram this space with midis. It's my goal. Help me out and send suggestions!! They're welcome.